For the bridesmaids and groomsmen
to travel in comparable style.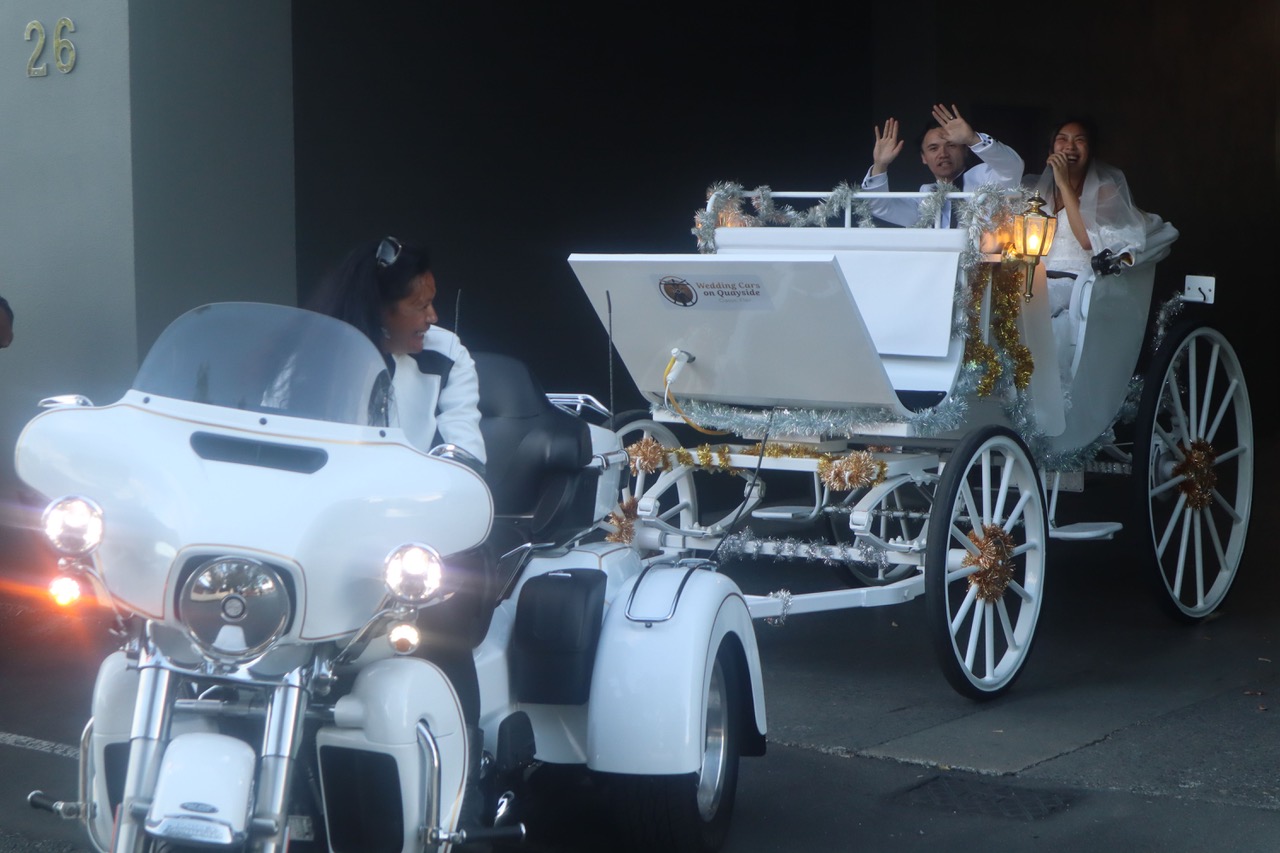 The crème de la crème: for those with a hankering for blatant nostalgia, we have a wonderful Victorian horse carriage in pristine white…but without the horse! Instead you and yours (and your favourite bridesmaids, should you deem them worthy) will be whisked gently along behind a bristling Harley-Davidson trike motorcycle. As noble a steed as any Clydesdale, we reckon!
We also offer a magnificently decadent 1982 Chevrolet Camaro Z28 2SS coupe, the third generation iteration of this iconic muscle car that became Motor Trend magazine's Car of the Year that season some 38 years ago.